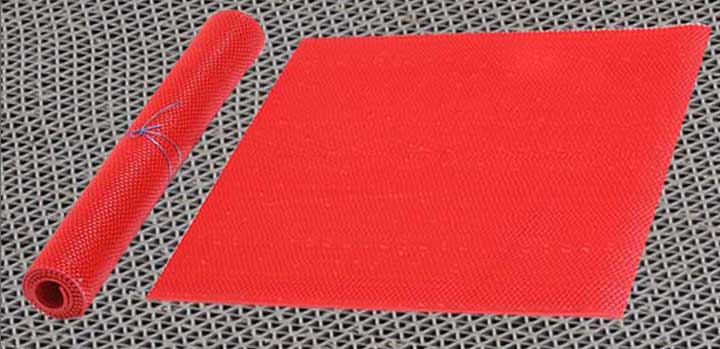 Anti-Slip safety mat helps to reduce injuries and prevent slips and falls. Anti-slip safety mat is ideal for use in wet and slippery environments. Usually, made from high quality rubber and PVC, these mats can be used indoors and outdoors. Wet bathroom floor is a significant hazard in any home. Surfaces like bathroom tiles are prone to becoming extremely slippery when moist or wet. Accidents that occur as a result of a slippery floor can lead to injury or hospitalization.
It is always a good idea to install safety mats to prevent such falls, especially in areas prone to wet conditions.  These mats find application in homes, hospitals, malls, offices, schools etc. Useful in restaurant kitchens which become hazardous due to spillage of liquids, anti-slip mats increase the safety of wet areas.
Anti-slip safety mat is similar to the mats used around swimming pools to help wet areas stay slip-free.  Such mats enhance traction and drains water at the same time. With large gaps to allow free flow of water, the anti-slip mat remains dry on the top ensuring dramatic reduction in the possibility of slipping.
Do you have traditional bath mats or rugs mats outside tubs or showers?
Traditional bath mats or rugs are very dangerous for the elderly and slipping on wet areas is a top issue for seniors. Did you know that people use the toilet 7-8 times a day on average? Ensure bathroom safety for seniors – they're in there all the time!
The bathroom is one of the most accident prone areas in the house, especially in India where most bathrooms and toilets are perennially wet.
Where to buy anti-slip safety mat?
SHOP FOR ANTI SLIP MATS ONLINE
Available at Old is Gold Store, India's first store exclusively for Seniors.
Standard width is 4 ft. Can be cut to any desired length. Rate is for 4 square feet ( 4ft x 1ft SQFT). If you order qty of 2, you will get 4ft x 2 ft.
Also available in standard size of 2.5 ft x 1.5 ft.