Bathroom aids and bath aids ideal for the elderly and the disabled. From non-slip bath mats to shower chairs, you'll need devices that are designed to give extra assistance to those who need it. There are many elderly and disabled people who require a more robust support especially in the bathroom. It is important to prevent falls and allow seniors to maintain their independence. This is achievable  with a wide variety of bathroom aids that are available in market.
SHOP ONLINE FOR BATHROOM SAFETY PRODUCTS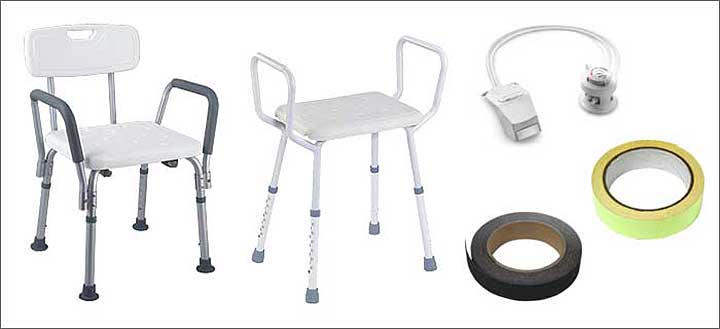 Shower Chairs
Shower benches and chairs designed for individuals who require seating support when bathing or showering. It can vary a lot in terms of size and features. Types of shower benches and chairs include heavy duty, adjustable shower chairs, bench type height adjustable and shower chair with arms and backrest.
Choose the right type of model depending up on the type of disability. Likewise, the chair should provide maximum stability as well as comfort.
Bidets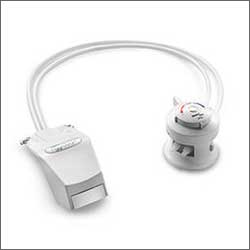 The personalized and easy-to-use controls of the bidet help seniors remain independent and at the same time maintain hygiene. Seniors who suffer from arthritis, frozen shoulders, shoulder fractures, strokes, incontinence or mobility problems now have an effective means of addressing their bathroom needs without having to endure the potential indignity of relying on others. Most of the bidets sold in India require very little plumbing work and no masonry work. Designed in Japan, the manual bidets require no external power. Furthermore, they work entirely based on the water pressure coming from the overhead tank.
Safety Products
The anti-skid tape effectively prevents accidents caused by slipping. Also, it enhances safety at home especially on slippery floors like marble, granite etc. Give yourself piece of mind and make your home safe for seniors. These slip resistant adhesive tape provides safe and effective solution. The anti-skid tape easy to apply and long lasting. Above all, it is useful for areas where people tend to slip like just outside the bathroom, under foot-rugs and floor mats and other places.
Glow in the dark safety tape can guide the elderly around the house when it's dark at night or if there is a power outage. The self-adhesive backing will stick to most surfaces. Lay tape to find emergency kits, safe areas and way to the bathroom or the light switch. After exposure to light, this tape will illuminate for 6-8 hours.
Please contact us if you require any further information on bathroom aids.