Daily Living Aids for People with Arthritis – we have put together a few arthritis support products, which we hope will help you to cope with arthritis.
Do you or someone you care find it difficult to move around?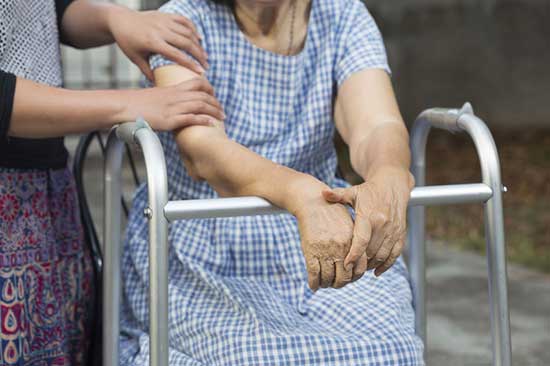 Arthritis means "joint inflammation" including swelling, pain, tenderness, redness, warmth and stiffness. Most people with arthritis will experience pain & tenderness and find it difficult to move around. However, there are arthritis support products that help you manage the pain.
These include:
Folding Canes, Walkers, Travel Chairs, Silicone Insoles, Orthopedic Heating Pad, Adaptive Clothing, Pedal Exerciser, Infrared Lamp, Weight cuffs for seniors, MCP foam footwear and Hot and cold packs.
SHOP ONLINE NOW! – Choose from a wide range of arthritis support products. View products online, pay through secure gateway, and have them delivered anywhere* in India (*conditions apply).
Arthritis support products
Walking Sticks, Canes and Crutches
Walkers
Rollators
Orthopedic Heating Pad
Adaptive Clothing
Weight cuffs for seniors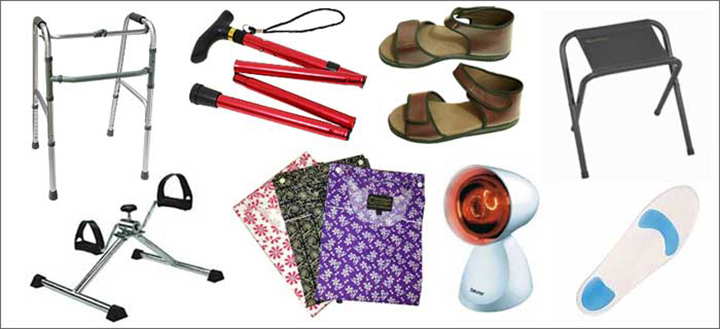 Ergonomically designed, adjustable length, foldable walking stick. Adjustable crutch with arm cuff. Walking stick with 3 legs (tripod), Walking stick with four legs (quadripod), Walking stick with stool, Walking cane/quadripod with swivel mechanism, shock-absorber and L-shaped handle.
Height adjustable folding walker to move as you move. Aluminium reciprocal walker, Reciprocating walker with wheels, Step adjustable foldable walker with wheels.
A rollator is often called a "wheeled walker." It consists of a frame with four wheels, handlebars with brakes, and a built-in seat. If your condition requires you to stop and rest often, a rollator could be a better choice for you. Basic Rollator with seat, Aluminium foldable rollator, Comodità prima heavy-duty rolling walker rollator with comfortable 15-inch wide nylon seat, Comodita prima special rollator walker with exclusive 16 inch wide ultra comfortable orthopedic seat
Provides relief, decreases joint stiffness and pain for arthritis patients. Three different heat settings, controlled by a convenient slide switch to produce heat therapy at just the right temperature for your ailment.
Designed for arthritis patients who cannot lift up their arms and need help in dressing up. The shoulder open and front open night gowns are for ladies who find wearing traditional night gowns difficult because of dexterity and mobility issues.
Pedal exerciser is a compact device that can be used to exercise legs or arms at home.It is a simple device that is usable by most arthritis patients.  The resistance can be set according to the needs of the user.
Comfortable, double stitched, evenly disbursed weight with a Velcro closure.
MCP foam footwear : Offers relief for foot discomfort and provides extra protection for arthritic feet.
Hot and cold packs : Helps relieve pain and ease you aching body.
Common types of arthritis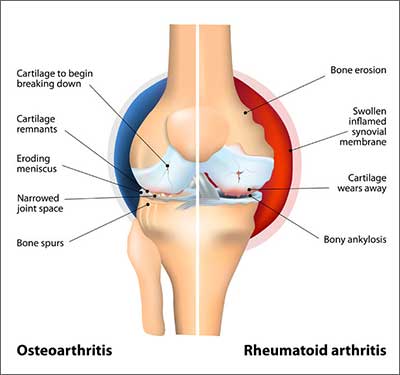 The word rheumatic means aches and pains in muscles, bones and joints. Two of the most common types of arthritis are osteoarthritis (OA) and rheumatoid arthritis (RA).
Although arthritis affects seniors the most, it can affect people of all ages, including children. The cause of arthritis is not clear and there is no cure at present.
Arthritis Pain
Arthritis is painful and prevents us from leading active, healthy lifestyles. It's important to understand what causes the pain so that you can manage it. There are several factors contributing to your pain such as:
Age – Age is an important factor as you are more likely to experience chronic pain. The most common type of arthritis known as osteoarthritis is age-related. Osteoarthritis is more likely to develop in older people than the young, although there some exceptions.
Genetic predisposition – Your genes can either make you more sensitive to pain or more tolerant towards pain. Hence, different people react differently for similar condition.
Gender – Women are prone to chronic pain disorders more often than men. They are also more pain sensitive than men. They experience pain more severely and longer than men.
Personality traits – Your ability to endure hardship combined with cheerfulness, self-confidence and sense of humour can make a difference on how you experience pain.
Social isolation – Sometimes pain can cause people to move away and isolate themselves. This is because they believe they have lost their independence. Such isolation can compound your pain.
Spiritual beliefs – Faith, they say, can move mountains and it certainly can play an important role in how you manage pain.
Finally, it's not only important to understand your pain but also how to manage it. Although there is no cure for arthritis, turmeric, garlic and ginger have anti-inflammatory properties that may help decrease symptoms of arthritis.  Maintain a food dairy and find out if certain food aggravates the symptoms and pain. Come up with a diet plan that is anti-inflammatory and reduces pain. Contact us for more information.